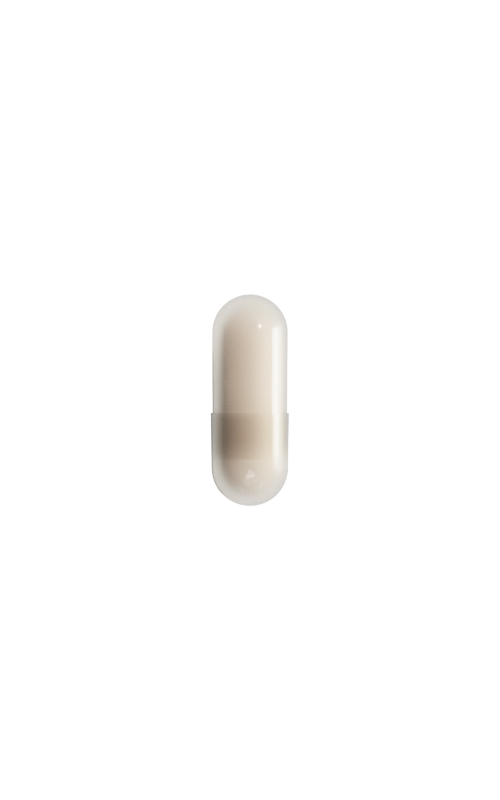 The gut
capsule
Reaches your gut alive
All natural stomach acid resistant capsules (DRCap™) ensure that our Daily Synbiotics reach your gut alive and fully functional.
Formulated to thrive
Formulated with a sugar-free, low FODMAP prebiotic fibre that facilitates the growth of our beneficial live cultures.
Your daily D sorted
Including 100% of your required daily intake of bioactive vitamin D3, essential for your gut and mental health.
Ultra-pure, naturally
No fillers, no additives, nothing artificial. Simple as that.
Our
formula.
Lactobacillus rhamnosus GG
1.67B CFU
(soluble non-GMO maize fibre)
Lactobacillus rhamnosus GG has shown a plathora of health benefits in numerous studies. Being one of the best researched strains, its studied health benefits range from prevention and treatment of irritable bowel syndrome and ulcerative colitis to improved immune responses and anti-allergy promoting properties.
Good For:
Immune System
Digestive Health
Allergies
Lactobacillus rhamnosus
1.67B CFU
Lactobacillus rhamnosus has a slightly different genetic makeup than its cousin Lactobacillus rhamnosus GG, and therefore shows different health benefits in studies. It has increased survivability in the human gut, where it can ward off invading pathogens, strengthen gut barrier integrity,
Good For:
Digestive Health
Lactobacillus acidophilus
1.67B CFU
Lactobacillus acidophilus has been the subject of extensive research, and evidence suggests it has numerous health benefits such as the increase in production of short-chain fatty acids in the gut, promoting colon health, supporting a healthy immune system, and improving irritable bowel syndrome.
Good For:
Metabolite Synthesis
Digestive Health
Immune System
Skin Health
Lactobacillus salivarius
1.67B CFU
Lactobacillus salivarius has been extensively studied to improve skin conditions such es excema and acne. The strain is also known for its ability to control bad breath and even improve bleeding gums.
Good For:
Oral Health
Skin Health
Lactobacillus Plantarum
1.67B CFU
Lactobacillus Plantatrum has shown to positively affect allergies and autoimmune conditions by increasing gut wall integrity and reducing intestinal permeability. Additionally, the strain has shown an effect on the nervous system, showing benefits for sleep, mood and brain function.
Good For:
Immune System
Brain Health
Bifidobacterium Longum
1.67B CFU
Bifidobacterium Longum is a natural inhabitant of the human gut. The species has been shown to modify the gut environment to promote anti-inflammatory effects and positively influence the immune system.
Good For:
Immune System
Digestive Health
Bifidobacterium infantis
1.67B CFU
Bifidobacterium infantis has been well researched on its effects on inflammatory conditions, particularly those that affect the gut. It also has anti-inflammatory effects systemically, too, with potential benefits relating to skin health and mood.
Good For:
Digestive Health
Immune System
Skin Health
Bifidobacterium Lactis
1.67B CFU
Bifidobacterium lactis is the world's most documented probiotic and is a popular component in the production of dairy products. It is particularly beneficial for improving digestive and oral health, and could be useful in the fight against wheat intolerance.
Good For:
Digestive Health
Oral Health
Bifidobacterium Breve
1.67B CFU
Bifidobacterium breve is a probiotic bacterium that helps to support the body's immune system. Research shows it promotes respiratory health, protects from infection and inflammation, and has an anti-obesity effect in overweight individuals.
Good For:
Digestive Health
Immune System
(soluble non-GMO maize fibre)
Nutriose is a prebiotic - a type of soluble dietary fibre - that's been shown to improve gut health by reducing inflammation and promoting intestinal immunity. Nutriose functions by encouraging both growth and activity levels of healthy bacteria. It's fructose-free and perfect for low FODMAP and sugar-free diets.
Good For:
Digestive Health
Immunity
Inflammation
(Cholecalciferol Extracted from Lichen)
Vitamin D plays a vital role in keeping the gut microbiome balanced and healthy. D3, Vitamin D's bioactive form, promotes immune, brain, bone, and mental health partially by promoting beneficial bacteria in your gut. 80% of us have a deficiency, which has been linked to gut dysbiosis and inflammation.
Good For:
Metabolite Synthesis
Immunity
What people say about innate
Alex says...
I spotted an improvement in digestion very quickly. I no longer feel bloated or heavy after meals. The previous probiotics I've tried are nothing compared to Innate co's daily synbiotic. Would recommend everyone taking it!
Ariadna says...
Innate Co touches on my fundamental needs of being healthy and staying curiously educated! I love the brand, its values and the community they're building.
Ündi says...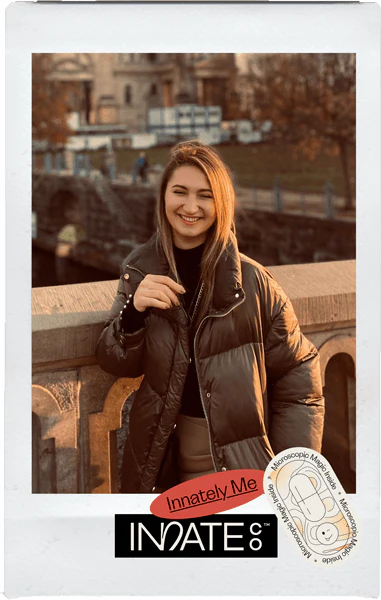 I can honestly say that I have noticed a huge difference in my digestion, my skin, how I feel overall. My stomach feels light and clean. I also have a clearer and brighter complexion that people around me also spotted!
Let's talk about
our standards.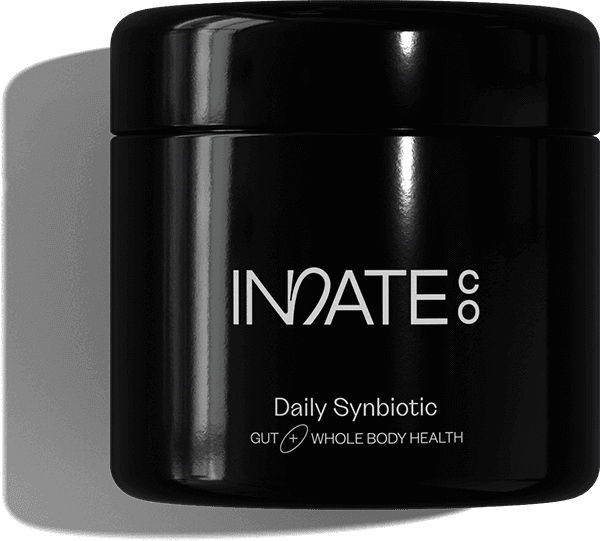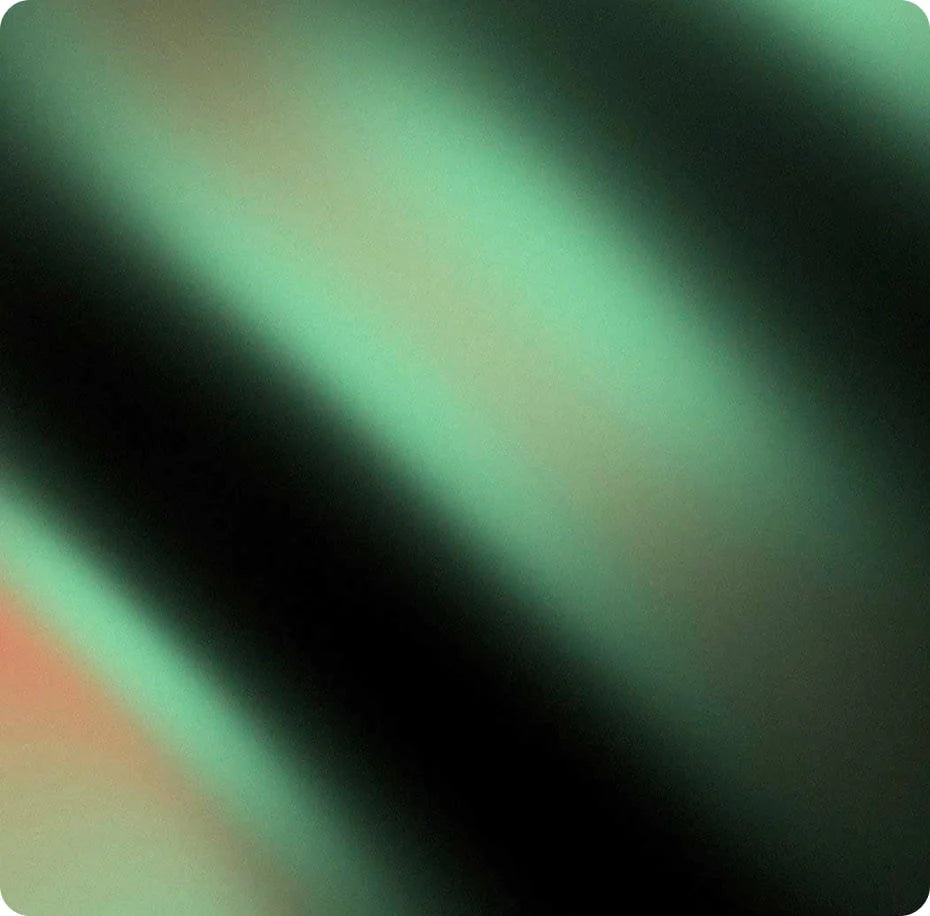 Sustainability
We want to minimise our environmental impact as much as possible.
Our health is interconnected with out planets'. Our 100% paper-based packaging delivers a product mindful of our body and planet.
Quality
Produced by leading
manufacturers in Denmark
and the Netherlands.
Our live culture strains are produced by leading manufacturers in Denmark and the Netherlands. All of our ingredients are third-party tested and encapsulated in our partner lab in Germany.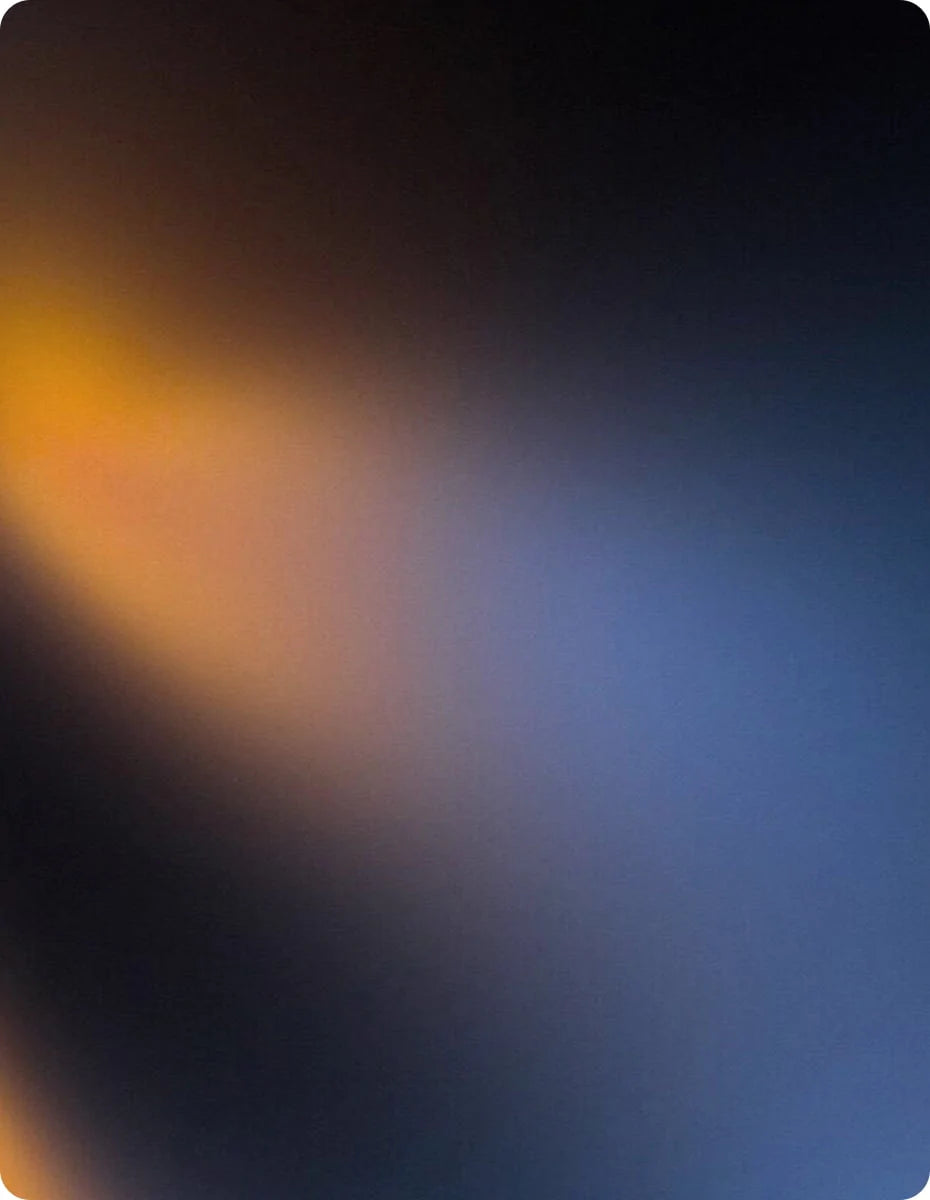 Evidence
Thousands of hours of research, testing and collaborating with leading experts.
Our formulation is the result of thousands of hours of research, testing, and collaboration with leading scientists and experts. All of our ingredients have shown health benefits in humans.
Subscribe and join the innate community.
100% biodegradable, planet friendly packaging
Free Shipping
Hassle-free monthly refills
Easy Cancellation, Anytime
Start now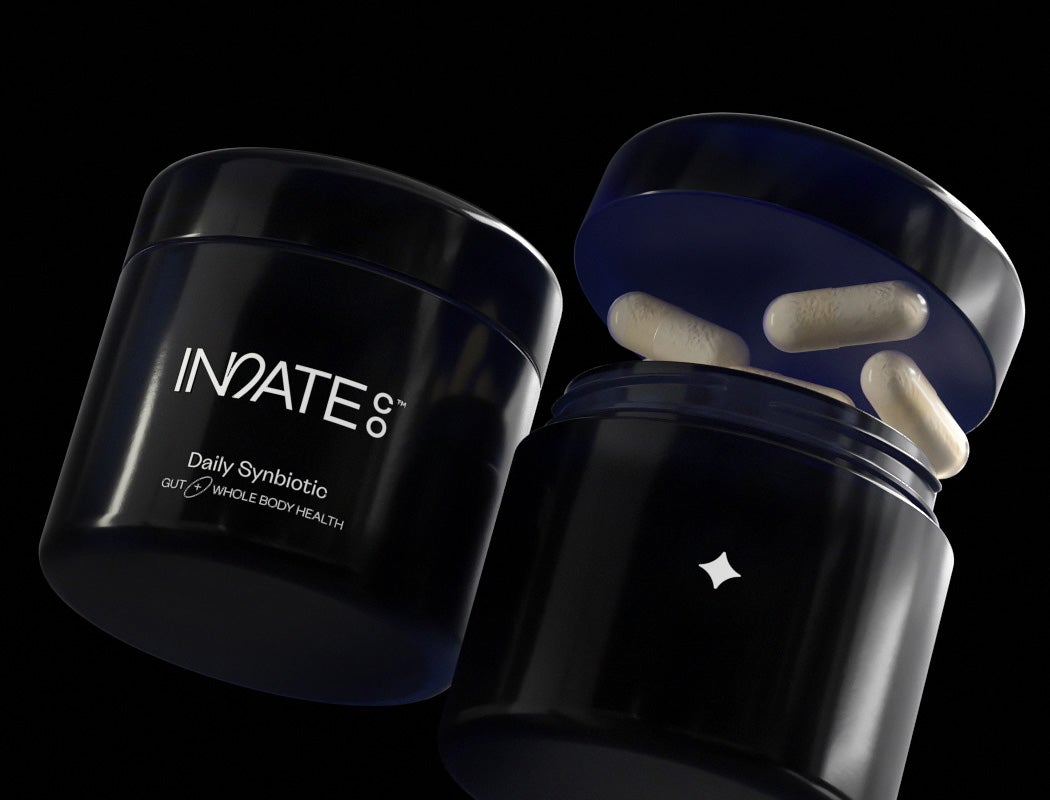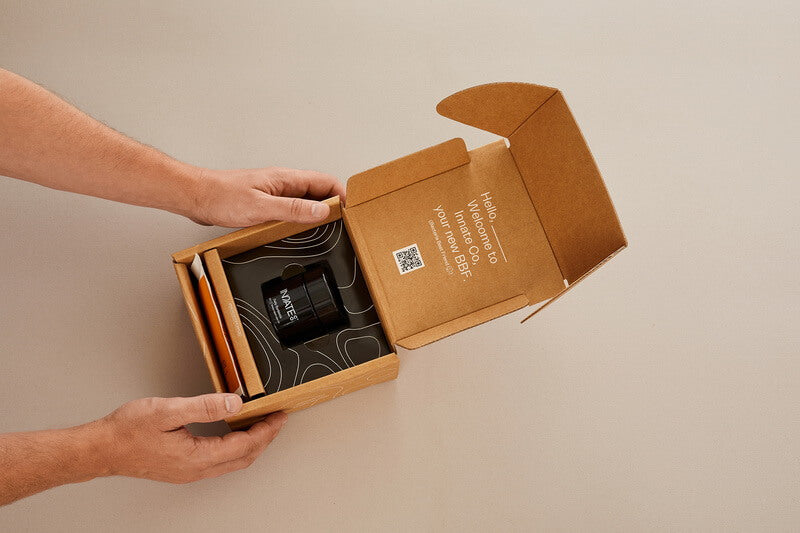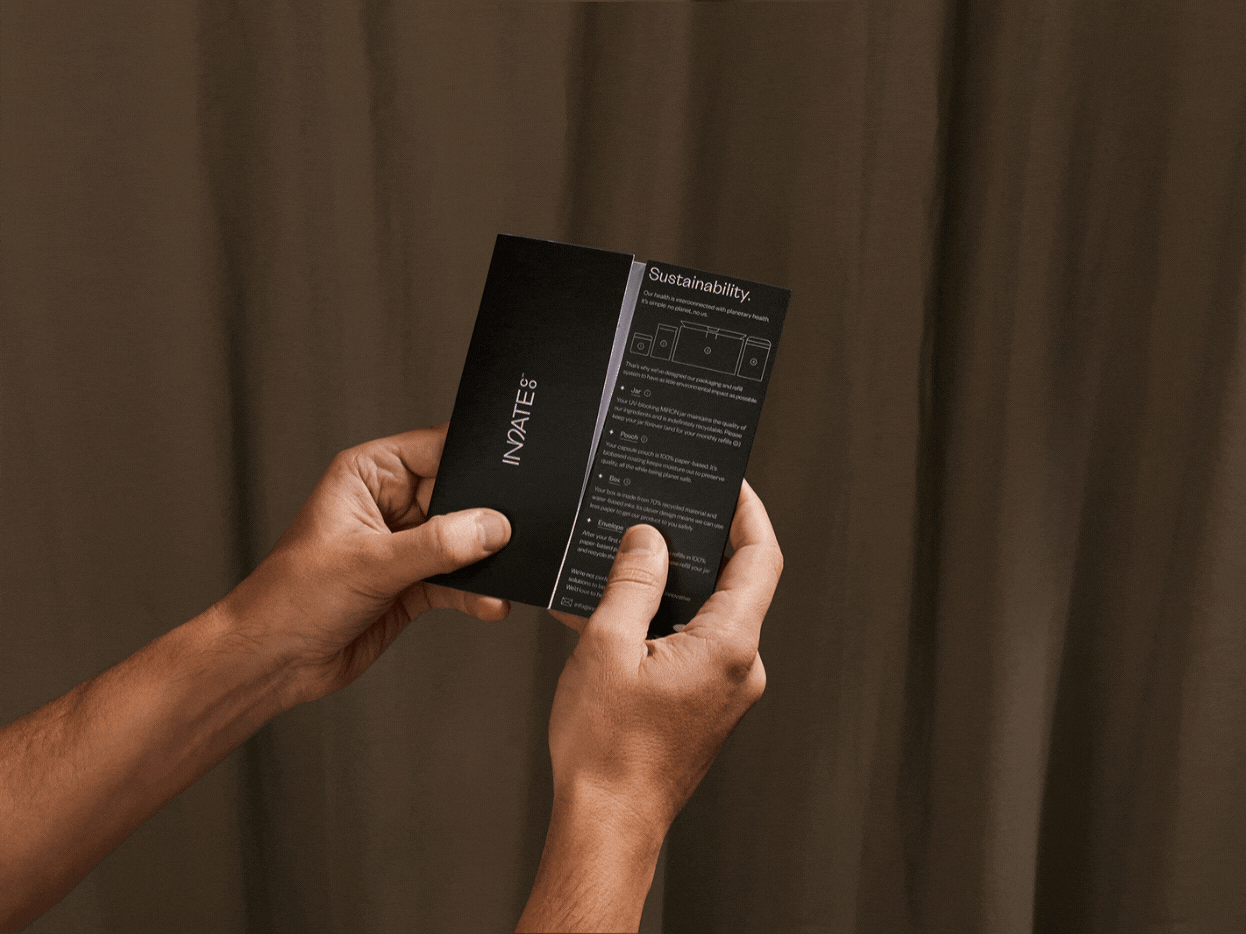 Frequently
asked.
WHY SHOULD I TAKE LIVE CULTURES?"
You are 50% human 50% bacteria. Altogether, there are around 3-5 pounds (about the same as your brain) of microorganisms live in and on you body, most in your gut and some on your skin, your mouth and in your lung. Yes, your lung also has a microbiome, how cool.
They keep you healthy by helping you digest food, keeping bad bacteria from getting out of control and making you sick, supporting immune function, controlling inflammation, creating vitamins, metabolites and neurotransmitters. Taking care of your gut means taking care of your health. Though, good bacteria is already just a natural part of your body, environmental factors can have a big impact on your microbiome.
Research has shown the live cultures can help rebalance your microbiome, whilst providing a host of health benefits.  We  recommend a holistic approach to improve gut health or reach certain gut-health specific goals, and live cultures are a part of the solution.
LEARN ABOUT THE SCIENCE
WHAT DOES THE DAILY SYNBIOTIC ACTUALLY DO?"
Our Daily Synbiotic contains prebiotic, probiotic.
The product is carefully formulated with an aim to foster the growth of beneficial bacteria in your gut, curb the growth of bad bacteria and provide support in several key areas of gut health.
A common misconception is that these bacteria colonise your gut. They rarely do.  Usually, they will travel through your gut where they interact with other microbes and with human cells to prompt their health benefits. When they do, studies have shown they can rebalance an out of balance microbiome, support immunity, reduce inflammation, synthesise vitamins and many more. Or as we call it, microscopic magic.
WHY IS INNATE CO.'S DAILY SYNBIOTIC LIKE NO OTHERS"
We believe we have made a unique, ultra-clean product that can suits most people in the best way possible. Creating something that has a potential benefit for everyone is tough, especially in the divers world of bacteria and vitamins. That why we went back to the drawing board and asked what is really important.
Our ultra clean formula has the diversity of probiotic strains.
Smart capsule delivers where it belongs.
HOW AND WHEN SHOULD I TAKE THE DAILY SYNBIOTIC?"
Take 1 capsule daily, ideally on an empty stomach. For best results, we recommend taking Daily Synbiotic consistently for minimum 30 days.
Probiotics work best when you take them everyday in order to foster the growth of beneficial bacteria, that creates profound effect on health of your entire body.  By signing up to the subscription, you'll be worry-free about the product running out and able to create a healthy habit into your routine. Sign up once, and we take care of the rest.
I HAVE DIETARY RESTRICTIONS, CAN I TAKE THE DAILY SYNBIOTIC?"
Our Daily Synbiotic is suitable for:
Vegan
Vegetarian
Ketogenic
Gluten-Free
Dairy-free
Intermittent Fasting
Low fodmap
It is also free from: allergen ingredients, additives, preservatives colourants, fillers or sweeteners
DO I NEED TO KEEP THE DAILY SYNBIOTIC IN THE FRIDGE?"
No. There is no refrigeration needed. Our probiotic strains have a strong stability, high number of viable organism count and are stable for 24 months at ambient temperature.
WHY ONLY 15 BILLION CFU?"
We have heard this one a lot. We understand that this has been drilled in a lot of peoples heads, and we are here to break it.
Yes, larger amount of probiotics can theoretically have a bigger health impact. But, most companies add a lot of one ultra-high CFU  species. This creates high CFU counts, but cuts you short on some of the health benefits of the other strains, and we're not having it. Instead, we are using a balanced formulation at a lower CFU, but making sure that (almost) every single one survives into your gut past the stomach acid.